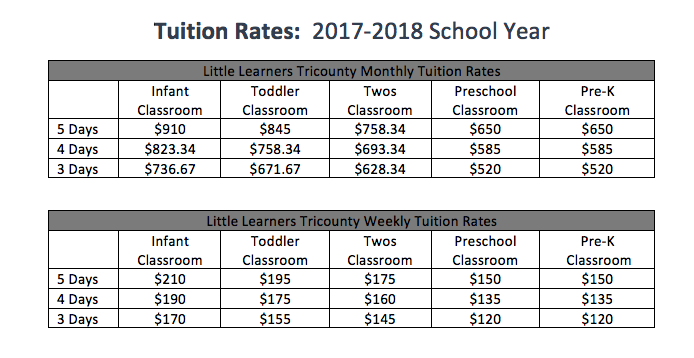 Additional Fees
The annual registration fee is assessed each April. This will secure your position for the upcoming school year.
$40.00 if family income $40,000 and above
$25.00 if income is between $25,000 and $40,000
No registration fee is $25,000 or less annually
Discounts
A 10% sibling discount is offered to the older sibling receiving care.